Oulu, Finland.
We are happy to announce online availability of all our manuals. As Echo user you have now access to all the latest manuals always. In addition to online manuals you have also online support available always from our Cloud. With online access to self help and support you are never left alone with problems or questions. We are here to help you to get most out of Echo tools.

Online manuals
Enhancell Cloud now offers online manuals for Echo tools. The manuals in cloud are always up to date and offer full featured search functionality for easy browsing.


Online support
Enhancell Cloud includes direct access to online technical support persons. If no one is online then your support question will be forwarded as email to Enhancell support team.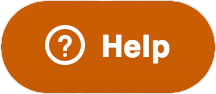 For more information and for quotes contact sales@enhancell.com
More news