Oulu, Finland.
We are happy to announce update of version 2.7 to Echo product-line that will expand compatibility of Echo handheld tools to even wider selection of commercial Android handsets. The new 2.7 version includes now support for latest Android devices including the Android 9 Pie devices.
Verified with Android 9 Pie
We have verified Echo One and Echo Plus with most recent commercial firmwares including phones that support Android 9 Pie. So now you can be ensured to be able to measure with same Android version that your customers are using.
And as always this update is free of charge for all users with valid technical support agreement.
For more information and quotes for re-instating your technical support agreement contact sales@enhancell.com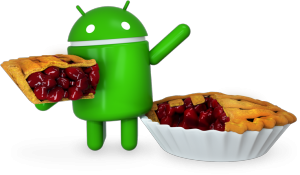 More news